Three ways to take advantage of user-generated content
Nothing carries more weight to customers than the opinion and comments of other customers. An endorsement or review written in the own words of the customer is more powerful than any marketing material that you can create. Studies back this claim, showing that 90% of consumers trust the view of others over content from the brand. There are three ways to take advantage of user-generated content:
Social media gives the customer an opportunity to send feedback and receive a response in real-time. The first step is to ensure that the customer feedback is authentic. Authentic feedback or complaints tend to provide more detail and simple ranting. Once you have some confidence in the authenticity of the comment, respond immediately, even if the response is a boiler-plate appreciation of the endorsement, or a promise to look into the complaint. Put a process in place to capture these comments.
Once you have an appreciable amount of positive feedback, look at using social media and other channels to share that customer feedback. Encourage existing customers and people who follow your page by quoting the comment and thanking the user. That will boost user engagement and also encourage the user to share the message with their social graph.
You can also make use of negative comments. Take advantage of complaints to highlight improvements to the product (or service) and show how you listen to customer feedback. You can also get positive comments from those who complain once you resolve the issue. Those positive comments are also good marketing materials.
How to Find a Good Web Design Company
If you want to know how to find affordable Web design in Glendale, Ca, or anywhere in the United States, then you have to know a bit about what makes Web designers good. These tips will help you evaluate good Web design companies, so you can find someone reputable to work with.
Ask Friends and Colleagues
One way to find a good Web design company is to query your friends and your colleagues. If you know any fellow business owners, then there are good odds that they had someone build a website for them. You should ask them for contacts, and start making some phone calls. You can usually find a decent bid using this method. The flipside is, you'll also know which companies don't offer a quality service.
Read Reviews
According to Web Design Express, reviews offer some insight into a customer's experience with a company. If there are a lot of reviews, you benefit from knowing the score is most likely accurate. If there are only a few reviews, it's possible some could be fake. Read reviews carefully, as they often have links or photos of the work the company put out. This way, you can evaluate the review and the work for yourself.
Contact Others
Another way to find a good company to work with is to look at some examples in the wild. See a site you like? If the company isn't a major brand name, you might be able to contact someone on their team and just ask them who they use. Especially if you're not in a related market.
Four conversion rate optimization tips
Article Written by : Adworks24 – Advertising & Marketing News
The advantage of working on and improving conversion rate is that it improves the performance of all marketing channels at once. Even if you are satisfied with your current performance, there is always room for improvement. Here are some actionable tips on conversion rate optimization:
Landing pages are the most popular discussion when it comes to CRO. With good reason, as the landing page has a lot of influence on the next actions of the visitor. To that end, make sure that you prioritize the conversion actions on a page. The primary action should be obvious, with micro-actions on the page but less prominent.
Remove as much clutter from the website and the landing pages as possible. The more crowded the page, the less likely that someone will notice the call to action, let alone click on it. Too many options will confuse the visitor. Keep it simple.
Keep in mind that visitors use all types and sizes of devices. When you design a landing page, make sure that it works for all the types of devices. Another approach is to show different content based on the device. For example, on a computer, the visitor would see the long form landing page, while on a mobile device, the same user would see a truncated version of the text with a clear call to action.
A common mistake is that sites do not leverage images. Well placed, relevant images can transform a page. The key is to find the right image that resonates with the goal.
Two common mistakes to avoid when pursuing customer success
Article written by :  The Great American Small Business Challenge
Customer success is often confused with customer service. In fact, it is a separate process designed to increase the value of the customers we serve by making them more successful with our products. This aligns with the business goals of the customer while it enhances the revenue of the organization. Here are two common mistakes organizations make when pursuing customer success:
Customer success is not a function of customer service
Customer service should be a key objective of any professional organization. What many do not understand is that the skills required to create and maintain customer success are different from customer service. Often organizations assign customer success as a performance indicator for the customer service department. Customer success is a proactive task while customer service is a reactive one.
Customer satisfaction and customer success are not the same things
Another point of confusion because people mistakenly use the terms interchangeably. When in reality there are times when there is high customer satisfaction but low success. This is not what an organization should strive for. The opposite is more important. With low levels of customer satisfaction and high customer success, the customer is more successful and is unlikely to consider a change of vendor.
Customer success is not easy to achieve. However, when proactive engagement results in high levels of customer service, revenue growth is guaranteed. Both due to higher customer retention along with better referrals.
How to Maintain a High Employee Retention Rate
Employee retention has long been a debated subject due to the variety of strategies that are being used right now. Some methods work effectively while others only create a snowball effect, eventually leading to a high employee turnover rate.
Richard Davis, Chief Financial Officer of Rogers & Cowan, believes that employee retention turns talent into performance. If the right people are in the right positions, your company's output will be more effective as well as efficient.
New Hire Orientation
Many businesses skip over developing a new hire orientation program. Some companies don't have the resources, and some just believe that it isn't a necessary expenditure. As a matter of fact, these programs actually boost employee retention in the long run.
New hire orientation programs can be split into two separate programs: onboarding, and mentorship. New hire orientation shouldn't be a single event but instead be an entire process that helps new hires become acclimated to your work environment. Mentorship programs should also be implemented, which will guide your new hires to successfully becoming an integral member of your workplace.
Listen to Your Employees
Successful employee retention works hand-in-hand with a healthy work environment. One that comes to work happy and motivated will translate into their direct output. Essentially, a happy worker will be more inclined to stay with your company.
In order to establish a successful team, it's important that you provide them with all the tools that they need to succeed – both physically and mentally. Believe in them, advise them, and help them grow both as an individual and as a teammate.
How a Bank Would Function Under Ideal Capitalism
The concept of ideal capitalism does not rely on altruism, faith or some idea that there is moral good in the generation of wealth. Pure capitalism is a philosophy that tries to take the intrinsic selfishness of humans, and harness that force into something that produces for the good of all. In this system, which exists only on paper in the purest form, a bank would function very differently from how it does today.
Starting a Bank
Anyone could start a bank for any reason, so long as he or she was able to raise the capital to do so. Banks are in the practice of wealth management, so it's not hard to picture a financial consultant or accountant deciding to build on a career's worth of knowledge by striking out on his own. He or she is free to loan to whoever is deemed worthy, probably based on credit scoring, and there are no restrictions stating otherwise.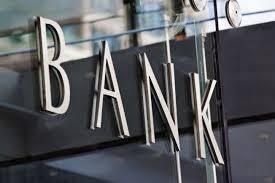 Interest
In purely capitalist scenarios, this fictional bank would set interest rates based on staying competitive within the market. The rates could be whatever the market deemed, but could be based on many proprietary factors the lender uses. The lender is not bound by any particular terms and restrictions, so every deal can be customized to the borrower and lender's intent. Thus, each transaction is truly mutually beneficial.
Failure
If this fictional bank uses poor lending standards to judge borrowers and their ability to repay, the bank may suffer financial difficulties when those borrowers default. In a purely capitalist society, there are no groups to bail out such an ailing business and it sinks.
Capitalism is guided by morality, as this example illustrates, but it's the morality of self-preservation. Ignoring or circumventing that principle reduces the effectiveness of a capitalist system.
3 Consumer Sites that will Impact Your Business
Consumer reviews matter a lot to businesses given the influence that it has on prospective customers, especially if it turns out to be a negative one.
Of course, these sites allow for businesses to claim their own listing while responding to complaints, if there are any.
Having said that, here are 3 consumer sites that can impact your business and that you should be aware of:
#1: Yelp
This site is a directory that helps consumers to find local businesses and that users can filter either by the highest ratings or most reviews. Interestingly, the site has almost 700 categories in all.
In addition, Yelp allows businesses to claim their own listings and better still, if it isn't listed yet, helps you verify it so that you can add it to the directory.
You can add reviews, advertise on the site for increased visibility or even send private messages to customers.
#2: Google My Business
While it was known as Google Place earlier, this service helps you be found on Google+, Google Search and Maps. You can sign up for an account quickly if you already have a Google account.
You can add your business to Google Maps and once it has found your business, you have verify it by phone or mail.
#3: UrbanSpoon
Simply put, it is an online local bar and restaurant guide that collects reviews from food critics, diners and bloggers. You will have to claim your business if it is listed which will be confirmed by UrbanSpoon by phone. Of course, if your business is not listed, then you will need to fill up a form in order to be.
3 Tips to Writing Powerful Call-To-Actions
Probably the two most important things in an email is the Subject Line and the Call-to-Action of which the latter can improve your business, in terms of profitability.
That said, here are 3 tips to writing powerful call-to-actions:
#1: Inform People What They Have To Do
The purpose of using a call-to-action is to inform people in no uncertain terms as to what you want them to do. Keep it as short as possible too. Probably the best examples of call-to-actions involve following rules of copywriting which involves using clear action verbs. Some of these examples are from Amazon's website namely: Send me the link, Send sample now, Add to Wishlist etc.
#2: Prepare Only One Call-To-Action
In a couple of case studies, it has been found that using only one call-to-action is far more effective than using more than two of them at a time. Even if you have a number of call-to-actions to add, make sure you pick the best of them.
One more thing: you can add a number of call-to-actions that require the reader to just ONE thing but phrased differently.
#3: Test Every Call-To-Action
With almost every email service provider offering Split A/B Testing, you can use this feature to test your subject lines as well as the call-to-actions that you use from time to time.
One tip that you must keep in mind is to ensure that these call-to-actions appear even if the subscriber has their images turned off. This is because a number of email clients have turned off images by default.
3 Reasons Why Small Businesses Don't Blog
There are a number of reasons why blogging is probably the best option for a small business. This is for the simple reason that it is one of the best content marketing strategies that gives back a solid return on investment.
Even though there are a number of benefits, here are some reasons why certain small business prefer not to blog:
#1: Hiring Inexpensive Writers
Some people know that they aren't good writer. So the next best thing is to hire someone who can write better than you or is a professional. They can either revise your writing or just write whatever you need as a result.
The only thing to keep in mind is that you should avoid hiring on the cheap. Sites like WriterAccess, Writtent and Scripted are great to find someone with the right expertise. Hire someone who understands your business and can write well enough so that your readers or customers might enjoy what is being posted.
#2: No idea what to Blog About
For some people, it's hard to know what to write about. For this, maintain a list where you can capture a number of ideas as and when they occur to you. Probably these could be related to questions that customers or your readers are already asking. For that matter, it could be questions that they should be asking too.
#3: Tough to Maintain a Publish Schedule
Sadly, a number of companies who start a business blog rarely make more than 5 posts a month. But the truth is that just one post a month should be sufficient. In fact, it's preferable that you write one excellent post a month rather than several not-so-great posts.
That translates to about 3 hours per month instead of 12 hours for 4 posts in all. The former is definitely realistic.
Mail forwarding in Ecommerce
Written by USA2Me
If you own an ecommerce website, you might have opted to outsource your mail fulfillment services. This is because this option is more cost-effective. This is especially the case if you own a startup and are selling at a relatively low volume. You might notice that setting up your own partnership with a carrier service and purchasing software to track your orders might require a lot of investment. The cost of warehouse and equipment used in package processing is also quite high and this cost can be avoided when outsourcing the service.
Another advantageous aspect of outsourcing mail fulfillment services is the these specialized companies are able to cater for great peaks in shipping and mail forwarding as well as returns. These companies are also able to secure bulk discounts from carriers and as such they might be able to pass some of those preferential rates to you. If you have to provide all these services in-house it would have also involved staffing, training and rental costs.
Some mail forwarding services company allow you to track your mails through an online management system. This enables you to view your mails without having to go through the extra steps of opening your mails and keeping a letterbox to receive the mails. You can then choose which mails to open and which to discard. Some USA mail forwarding services also enable you to opt for the remailing service of the mail or packages at a time chosen by you.
USA2me specializes in services such USA order fulfillment for businesses and mail forwarding services for individuals and companies.